Club Ultimate
AZ Mixed Ultimate – Update
June 17, 2020
Dear Phoenix, Tucson, and Flagstaff Club ultimate communities,
We hope this message finds you healthy, safe and well. As you may know, USA Ultimate released its Return to Play Guidelines on Thursday, June 11. While this 33-page document is quite comprehensive, Ultiworld followed up with a Quick Summary to help folks understand key takeaways. After further review and discussion, we write to share our plans for the 2020 season:
We are not holding tryouts or forming teams for the 2020 Club season
From the outset, our mission has been to bring our communities together for a unified mixed system—one built on Spirit of the Game, a commitment to both development and competitiveness, and a focus on fair tryouts and team selection. In our current situation with Covid-19, we cannot safely or fairly execute the goals and plans that we promised to the mixed club community in 2020.
The recently released USA Ultimate Return to Play Guidelines are clarifying: where before perhaps there was some debate about how risky playing ultimate frisbee outdoors would be, the guidelines indicate that ultimate is, indeed, a high-risk activity. They rate the risk of scrimmage, any kind of full team practice, and especially competition against other teams as greatly contributing to chances of transmitting or contracting Covid-19. And, given these ratings, USA Ultimate has stated that all players must take full liability for any ultimate-related activities in which they choose to participate.
There are other teams around the country who have hung up their cleats for the 2020 season. But those teams have taken this moment to look forward to the next season. In that spirit, we remain excited to pursue the vision that we all started with. We want to make sure Arizona can stay connected and engaged as we look forward to the 2021 club season (We'll talk more about that in Part 2 of this update).
And while this restructuring committee will not form teams for the 2020 season, it will not interfere with any efforts to form teams to participate in any kind of Club Series that may be announced by USA Ultimate for 2020.
We will reconvene in late 2020 to continue the pursuit of a unified club system in the 2021 season. And, regardless of how you choose to engage with ultimate in 2020, none of these results will factor into your candidacy for the 2021 season. No matter what, though, please be safe out there.
Launch of our Phoenix Area Mixed Club Ultimate Frisbee Facebook Group
Our mission of creating a united ultimate frisbee community continues even as the 2020 Club season is abbreviated, limited, and uncertain. To continue working towards getting us all to where we want to be, this group will be organizing events and inviting more volunteers to organize events that will help keep people engaged in ultimate frisbee as much as possible. The 2021 season is something we can start working towards today.
The overall goal of this Facebook Group is to provide a collective, comprehensive, virtual community that can be used to stay informed and connected to mixed club ultimate here in the valley:
We will post all updates about the mixed club system, including updates, resources and discussion forums here.
We will post any virtual and in-person workouts for the extended 2020 off-season here as well.

These activities are primarily aimed at mirroring USA Ultimate's 'Stage 1' and 'Stage 2' return-to-play guidelines for now.
We invite and want you to contribute to this group: please post and share any virtual and/or in-person workouts and activities that you are comfortable opening up to the larger community, reach out to the community for help and support -- with our current situation, we want to reignite the energy and enthusiasm for ultimate and for this system through this platform that we eventually will bring back to the fields.
We appreciate your patience as we do our best to balance the community's well-being with their desires to gather for ultimate-related activities. If you have any comments, concerns or questions on any of these items, please don't hesitate to contact us at azmixedultimateproject@gmail.com.
Stay safe,
Arizona Mixed Club Ultimate Restructuring Committee
Professional Ultimate
Arizona Sidewinders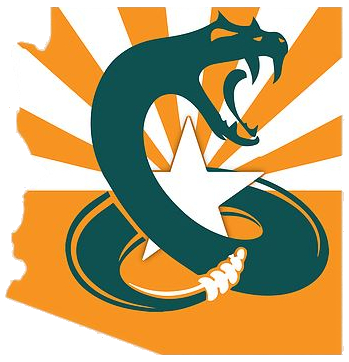 The Arizona Sidewinders are the first professional Ultimate team in the state of Arizona. As part of the Western Ultimate League, the Sidewinders want to foster growth within the sport and provide a way for all womxn to compete on a stage which showcases high-level, competitive Ultimate.
Alas, the inaugural WUL season has been sidelined by the COVID-19 pandemic.
Regardless, find out more and consider supporting pro ultimate in Arizona!
Let's Play!
Pick Up Games