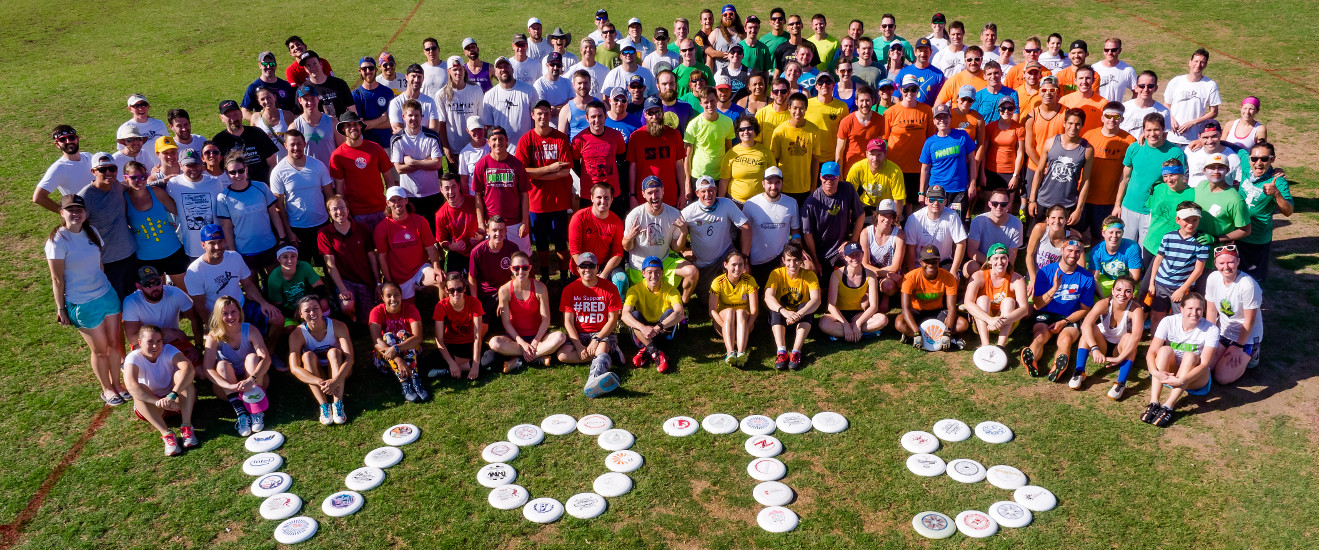 Spring League 2019 ~ Teams
captains are in bold
Monday Teams
Survey Says
Jeff Budd
Samantha Myland
Sean Allan
Katie Campbell
Liz Engstrom
Matt Inukai
Eric Kitowski
Kevin Liu
James Moore
Michael Ncube
Darren Page
Nadine Rutherford
Andrea Torvinen
Todd Truitt
Sam Vossler
Jia Xie
Are You Faster than a Stall 5 Laser Huck?
Douglas Elijew
Leah Tsinajinnie
Jorge Ballesteros
Michael Bennett
Hugh Berryman
Benjamin Cofer
Jacob Dixon
Nicole George
Jake Hadziev
Matt Holmes
Jacob Knutson
Marlena Nardi
Patrick Nardi
Alli Olson
John Peterson
Flynn Reiter
Aerial Thurman
Red Mountain Mamas
Ted Bland
Kody Lippincott
Lorraine Carnes
Brooke Daugherty
Daniel Deming
Dylan Gagler
John Gamero
Nick Kelly
Tim Macke
Dean Nelson
Matthew Okunevich
JD Parker
Mary Petersen
Mitchell Phillips
Jeremy Royce
Becky Rutledge
Dustin Udall
Wait Wait... Don't Stall Me!
Mike Hall
Mariana Lopes
Jonathan Beaubrun
Joel Collingwood
Shawn Fehrenbach
Javen Jordan
Justin Katz
Ken Mayer
Eric Nabity
Katherine Nabity
Allyson Pacini
Soliz Perez-Rivera
Graham Ray
Mollie Thayer
Owen Weber
Evan Yamada
No Wham-O
Paul Otto
Ashley Stahl
Keith Aspinall
Trevor Buhr
Matt Bush
Kevin Close
Kaetlynn Daoust
Bret Engstrom
Michael Ising
Ying Li
Sherri Mankofsky
Quan Nguyen
Lexi Onslow
Eric Reif
Kurt Storm
Paul VanGilder
Tom Volo
MXC
Nathan Brodie
Cheyenne Lopez
Russell Anderson
Daniel Blanco
Sabrina Bonaci
Matthew Braselton
Kyle Davis
Jonathan Dietrich
Sean Guimond
Randy Hade
Crystal Hall
Nathan Holzinger
Leland Sanson
Jody Sheets
Jordan Theobald
Barbara Villatoro
Dominic Wysoski
Tuesday Teams
Huck It Trebeck
Nikolas Rivera
Hayley Shanks
Darren Bateman
Ryan Blackman
Daniel Blumenfeld
Brandon Butterfield
Stephanie Hess
Jonathan Kamae
Joshua Lessell
Sean Levine
Clairissa Papa
Katie Rutenbar
Jeff Shelton
Joesph Storm
Alexandre Tilly
Caroline Tsai
Ed Tsai
Booze Line Is It Anyway?
Rudy Jimenez
Amanda Loh
Paige Bartlett
Maggie Corbett
Amy Ewing
Ned Garinger
Sarah Hoffmann
Andrew Kelley
Kevin Kemmerle
David Khoo
David Lyon
Brian Miller
Matt Nock
Sabrina Roberts
Mike Sedillo
Alex Wendt
Hunter Young
Press Your Huck
Brian Colson
Cynthia Thomas
Joe Carpenter
Hamsini Gopalakrishna
Lauren Heald
Chikara Kakizawa
John Kay
Brandon Kimmich
Andrew Kohl
Brad Kutler
Mandy Lewis
Jose Miller
Bradley Ormsby
Brian Parma
Shashank Sasidharan
Andy Shurson
Alice Stevens
Who Wants To Be a Swillionaire?
Kris Kaufman
Sara Simmons Kaufman
Brent Armstrong
Cecilia Bremner
Matt Case
Dustin Doyle
Lindsey Doyle
Aaron Harlow
Garhaw Ho
Jimmy Kuhn
Ashley Loy
Vishal Mehta
Jake Schmieder
Jack Sherman
Michael Simeone
Tim Streit
Marnie Wong
Legends of the Hidden 10-Pull
Tim Camper
Erin Donahue
Daniel Alexander
Luke Brennan
Randy Collins
Kevin Doherty
Joshua Duke
Devon Hankins
Amanda Herrmannn
Leigh Honzatko
Jeffrey Kegler
Kari LaPlante
Sarah Loh
Christian Menke
Mikey Nassief
Stephen So
Matt Stoloff
Disc of Fortune
Joanne Aspinall
Elliott Hawks
Matthew Beversdorf
Erik Bogaard
Mariska Bogaard
Tyrell Brown
Scott Foss
Hunter Pace
Roxy Salinas
Phillip Samuel
Samuel Smith
Nicholas Sutton
Laura Tan
Mai Uehara
Connor Vincent
Colby Wallace
Logan Waskiewicz
Subject to change.