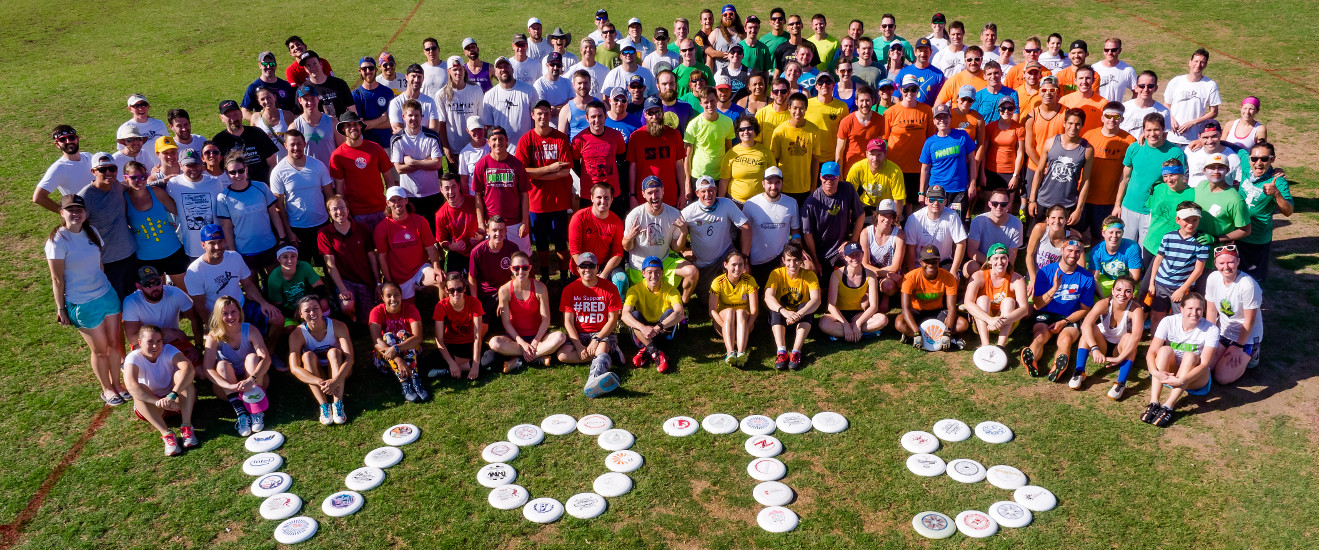 Summer League 2018 ~ Teams
Please, wear a shirt in your team's color and bring a contrasting shirt (white or dark) to each game.
Captains in bold.
Team 1
Elizabeth Deming
Megan Anderson
Brent Armstrong
Tyrell Brown
Katie Campbell
Gus Estrano
David Lyon
Pramod Mallya
Brad Ormsby
Soliz Perez-Rivera
Jeff Shelton
Andy Shurson
Jordan Slattery
Nick Tunison
Dustin Udall
Paul VanGilder
Carmen Zazueta-Ramirez
Blue Hawks
Clifford Capria
Keith Aspinall
Brian Baggot
Darren Bateman
Cassie Cox
Joshua Duke
Leigh Honzatko
Jeremy Huber
Katherine Nabity
Michael Ncube
Quan Nguyen
Darren Page
Nikolas Rivera
Jody Sheets
Clayson Spackman
Cynthia Thomas
Baa Baa Black Sheep
Kris Kaufman
Ted Bland
Maya Castro
William Christensen
Tiler Frank
Nicole George
Hamsini Gopalakrishna
Elliott Hawks
Cami Johnstonbaugh
Garrett Jones
Chikara Kakizawa
Jimmy Kuhn
Sherri Mankofsky
Justin Nichols
Mike Sedillo
Steven Von kolen
White Olafs
Timothy Streit
Emily Bell
Daniel Blumenfeld
Casey Brown
Joe Carpenter
Darrien Dorr
Brady Fulton
Garhaw Ho
Eric Nabity
Cassie Nesheim
Jeremy Royce
Katie Rutenbar
Stuart Sokoloff
Mike Stock
Kieran Thompson
Mike Van Ess
Thomas Webb
Subject to change.