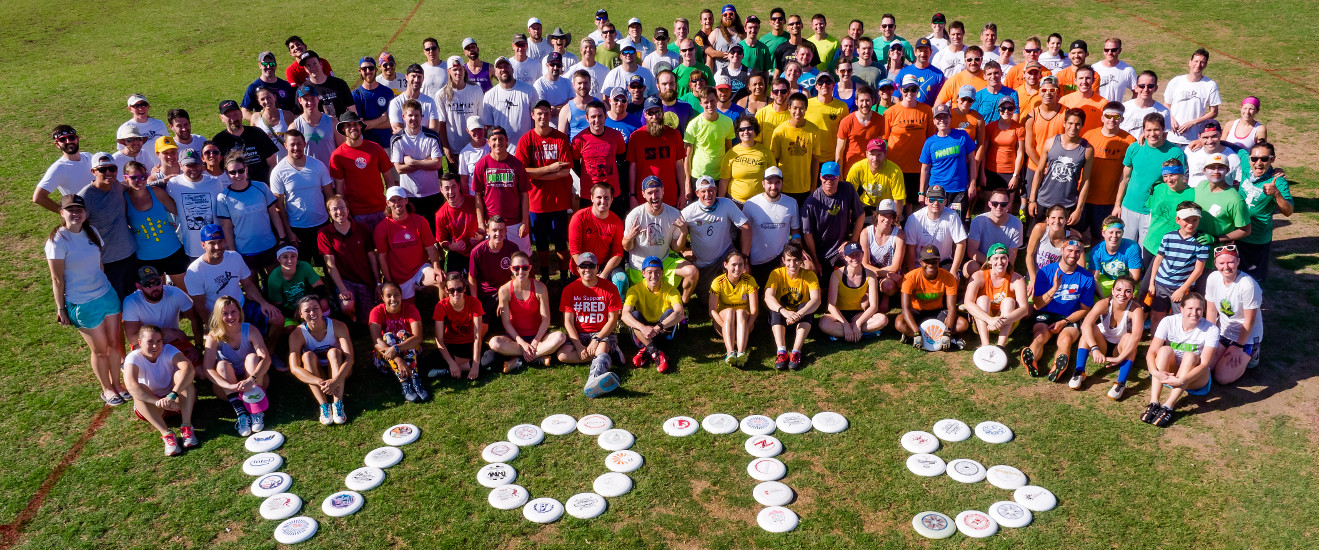 Spring League 2018 ~ Teams
Please, wear a shirt in your team's color and bring a contrasting shirt (white or dark) to each game.
captains are in bold
A View to a Swill
Joanne Aspinall
Brian Colson
Ryan Blackman
Emily Claricoates
Jonathan Dietrich
John Gamero
Aaron Harlow
Stephanie Hess
Kris Kaufman
John Kay
Sherri Mankofsky
Andrew Maruska
Jose Miller
Andrew Nguyen
Eric Reif
Katie Rutenbar
Alan Tinsley
T.A.B.
Nathan Brodie
Cheyenne Lopez
Megan Anderson
Stephanie Athanas
Daniel Blanco
Daniel Blumenfeld
Kevin Close
Amy Garinger
Dylan George-Sills
Amy Jager
Sean Keeney
Patrick Kretschmer
Brian Miller
Michael Ncube
Nathan Scheperle
Jack Smith
Joseph Svitak
Team 1, 2, 3, 4...
Sarah Aber
William Christensen
Ryan Bleam
Dan Brauch
Brandon Doan
Randy Hade
Rebecca Harris
Amanda Herrmann
Tim Macke
Eric Nabity
Katherine Nabity
Patrick Nardi
Justin Nichols
Brittney Potzler
Brett Pynn
Edward Tsai
Nicholas Tunison
Uh...Science
Rudy Jimenez
Mariana Lopes
Darren Bateman
Matthew Braselton
Nick DiPadova
Darrien Dorr
Ned Garinger
Michael Ising
Garrett Jones
David Khoo
Matt Okunevich
Brian Parma
Becky Rutledge
Jody Sheets
Michael Simeone
Shelby Stafford
Hunter Young
Green Kegs and Hammers
Kay Powell
Tim Streit
Landon Allred
Duane Bigelow
Sharon Crook
Liz Engstrom
Scott Foss
Jeffrey Kegler
Brandon Kimmich
Eric Kitowski
Brianna Kuna
David Lyon
Vick Mehta
Mike Sedillo
Leah Tsinajinnie
Dustin Udall
Bobby Wang
Orange you glad you...
Elliott Hawks
Kelly Payne
Jonathan Allred
Jacob DiBella
Bret Engstrom
Sarah Hoffmann
Jason Jones
Jon Kamae
Nicholas Kelly
Carly Lange
Bryn Lignoski
Erica Morris
Nikolas Rivera
David Ryan
Phillip Samuels
Sam Smith
Cynthia Thomas
Yabba Dabba Blue
Kaetlynn Daoust
Jeff Lewis
Paige Bartlett
Matthew Beversdorf
Patrick Eng
Conner Graeff
Javen Jordan
Andrew Kelley
Jacob Kuna
Ted Lindblom
Alec MacIsaac
Rio Mata
Nadine Rutherford
Hayley Shanks
Jeff Shelton
Matt Stoloff
Marnie Wong
Magic 8-Flatball
Jake Hadziev
Laura Tan
Brent Armstrong
Trevor Buhr
Cassie Cox
Shawn Fehrenbach
Patrick Francia
Sarah Hill
Chikara Kakizawa
Brad Kutler
Jenny Loder
Ken Mayer
Michael Moramarco
Travis Neville
Quan Nguyen
Rebecca Randall
Steven Von kolen
You're in Trouble
Paul Otto
Ashley Stahl
Nikki Achenbach
Kelsey Bradley
Matt Case
James Christensen
Brandon Cyprien
Nathaniel Emry
Scott Forsythe
Leigh Honzatko
Chris Humphrey
Dixon Oates
Soliz Perez-Rivera
Cameron Rothlisberger
Paul VanGilder
Sean Walsh
Evan Yamada
Victorious Secret
Michael Hall
Samantha Myland
Dan Alexander
Theodore Bland
Joshua Duke
Chris Felix
Jake Garcia
Hamsini Gopalakrishna
Lauren Heald
Nathan Holzinger
Graham Ray
Erinn Riley
Josiah Roberts
AJ Sahyouni
Stephen So
Andrea Torvinen
Sam Vossler
Subject to change.