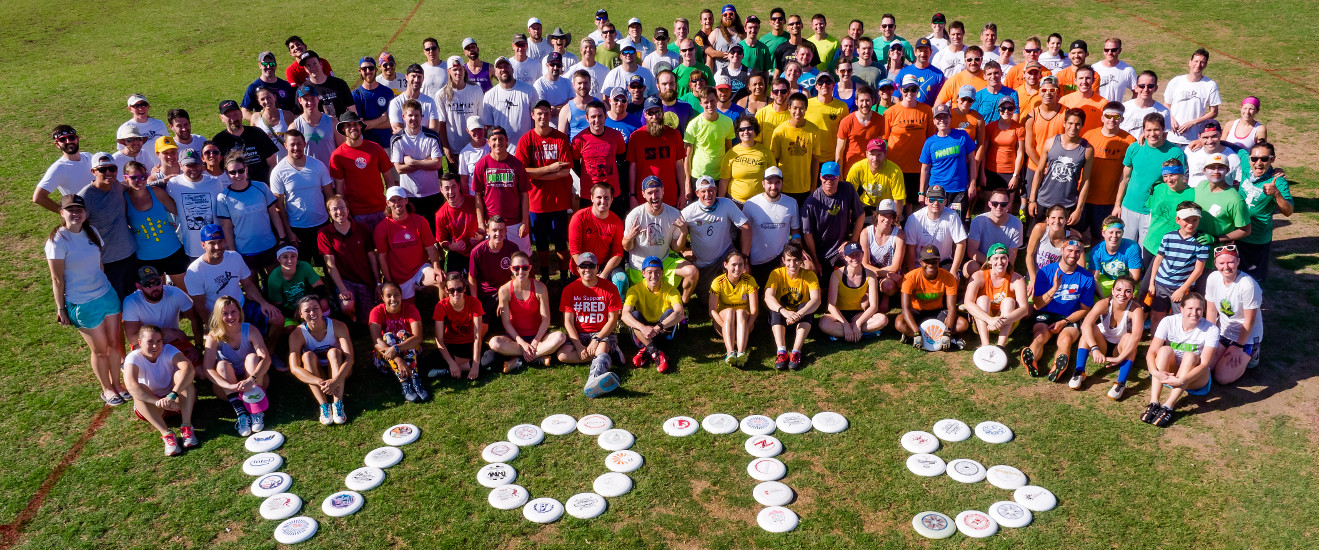 Spring League 2020 ~ Schedule & Results
Standings
(win-loss, then point differential among tied teams (denoted by numbers in parentheses),
then point differential for divisional games, then disc flip)
| Tuesday Teams | Win | Loss | Pt. Diff. |
| --- | --- | --- | --- |
| Team | | | |
| Team | | | |
| Team | | | |
| Team | | | |
| Team | | | |
| Team | | | |
| Team | | | |
| Thursday Teams | Win | Loss | Pt. Diff. |
| --- | --- | --- | --- |
| Team | | | |
| Team | | | |
| Team | | | |
| Team | | | |
| Team | | | |
| Team | | | |
| Team | | | |
Captains, please send your scores to the webmaster.
Field Info
Cones:
Teams labeled Set Up are responsible for setting Up fields before games on that field. Tempe fields are narrow so use as much width as safely possible while avoiding landscape boxes etc, even if that means going wider than some line painted for soccer. We use 22 yd end zones as a compromise between 11th edition and Tempe field size. That often puts cones at the top of the soccer circle in front of goals.
Teams labeled Pick Up are responsible for picking Up 20 cones off your soccer field at the end of the evening, taking them with, and bringing them to Set Up the next week.
Schedule/Scores
The schedule will be posted after teams are drafted.
Subject to change.
For more information, contact LD Mike Hall.