Program
NYF 2020 Program & Schedule
(updated 1/23/20, 20:11)
Saturday Schedule/Sunday Brackets
Detailed schedule/scores for the college divisions can also be found at USAU.
USAU 2020 Rules Change
USAU sanctioned college divisions will play by USAU 2020-2021 ruleset.
Considering the newness of the rules, non-sanctioned divisions (open, women's) will by default play by 11th edition (with contact/endzone addenda), but can play by 2020 rules if both teams agree beforehand.
Rules of Ultimate at USAU
"The Biggest Changes in the 2020-2021 USA Ultimate Rules" at Ultiworld
Fields
New Year Ultimate Fest 38 will be held at Phoenix Reach 11 Sports Complex.
NO GLASS at the fields.
NO ALCOHOL allowed at the fields.
NO DOGS. Unless it is one of the service type.
Maps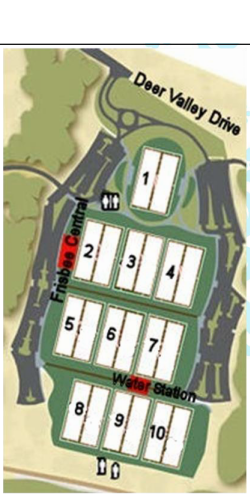 Each numbered field has
an east and a west ultimate field.
Party Information
Party is at Santisi Brothers Pizzeria & Sports Grill
2710 W Bell Rd #1115, Phoenix
~9 miles from the fields at I-17 & Bell (near the Red Roof Inn)
21+ only. Tournament bar tab – 8 PM to close, happy hour prices all night even after the tab runs out for anyone with a wristband (included in the captain's packet). There are pool tables, dart boards, arcade games, karaoke, and an outside patio area.
Hospitals/Emergency Rooms